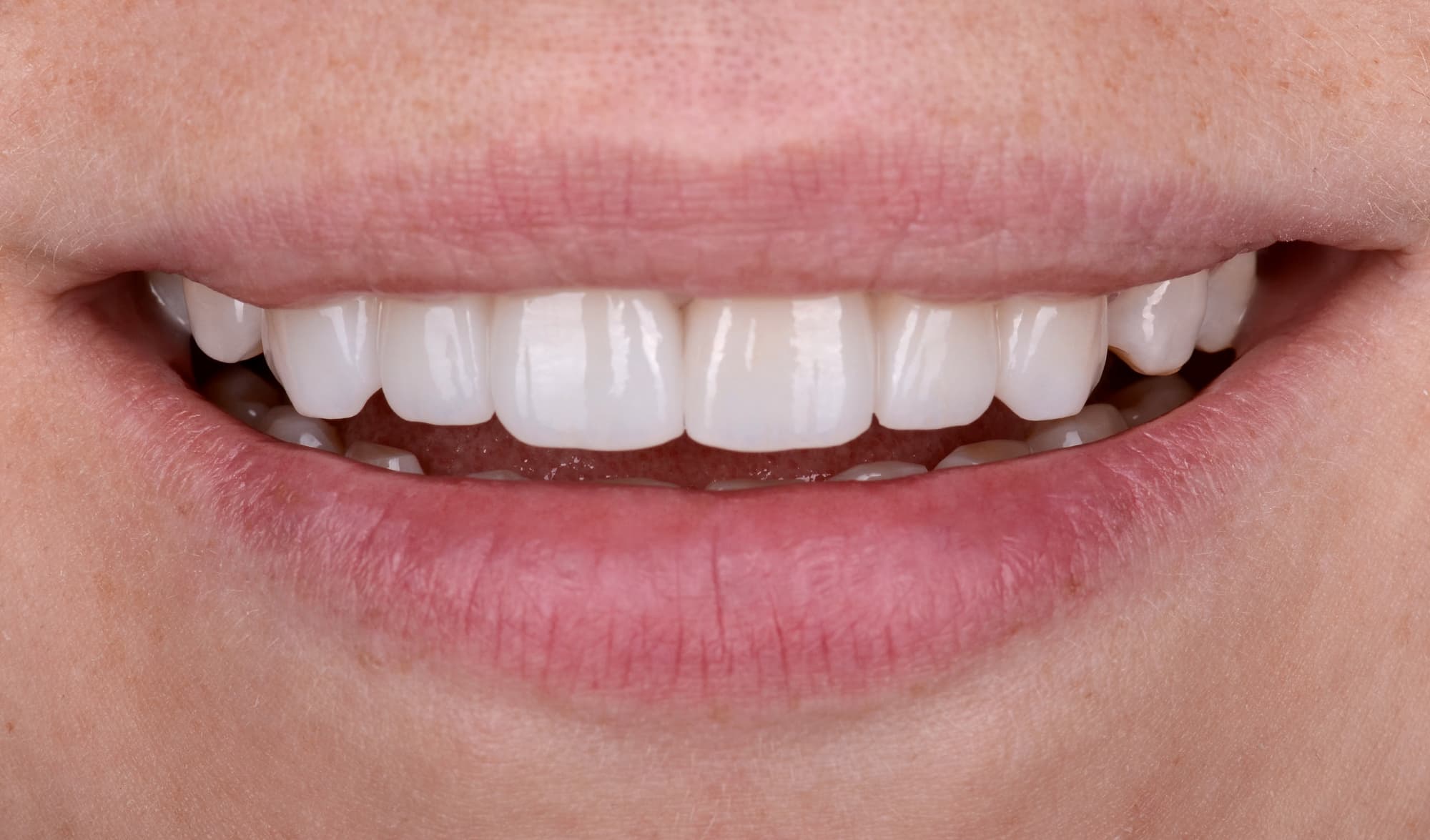 Rehabilitation of a patient with a zirconia restoration traumatic chipping.
The patient complained of traumatic chipping of crowns. The injury occurred due to diving into the pool.
Objectively, the incisal edges of the zirconia bridges were chipped in the area of the two central incisors.
After an X-ray examination, the old bridge was removed. The tooth stumps were not damaged.
The same day, we made temporary crowns and took impressions for new zirconia restorations.
We fixed the new zirconia crowns seven days later.
The patient was pleased with our work's shape, color, and function.
The final result of our work.